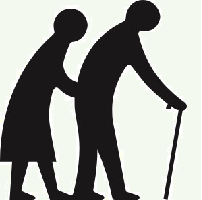 We don't like to think about our family members (or ourselves) getting old and dying. Planning ahead can make things a lot easier for those left behind who will be handling the estate.


When an individual who has property dies, there are procedures to be followed in dealing with that property.
See Probate–Administering the Estate of a Deceased Person

There can be several pieces to Estate Planning.


Obviously the first piece is a Will.

But you might want to set up a Trust. A Trust can be the major piece of your overall estate planning package or it can be a smaller tool to prepare for elder care expenses such as nursing. See our page on Trusts for more information.


Once you have a Will, you should also prepare a Living Will to express your wishes for end-of-life medical treatment. See our page on End of Life Issues to learn about other directives you should have in place.
Everyone's issues are different–call us at (312) 558-9100 for a free phone consultation about your situation.