What if the child's father is not paying child support?
If a Judge has already ordered that he pay child support, he will be forced to appear in Court and tell the Judge why he is not making his payments. If he does not show up to Court, he may be put in jail.
How do I get child support from my wife or husband?
You must request Child Support from the Court which a Judge may grant on a temporary or permanent basis.
Can the child's mother garnish my wages to get child support?
Yes. After child support has been ordered, a notice to withhold income is usually sent to your employer notifying him of your child support obligation. Your employer will then garnish the exact amount ordered by the Court which is sent to the State Disbursement Unit.
How much child support can I receive? 
The amount of child support may vary based on the number of children and other factors the Judge may consider. The law says that the amount owed is:
1 Child = 20% of supporting parent's income 4 Children = 40% of income
2 Children = 28% of income 5 Children = 45% of income
3 Children = 32% of income 6 or more Children = 50 % of income
*Keep in mind that the Judge can amend the amount of child support payments.
When will I receive my first child support payment?
After the notice of withholding income is sent to the employer, you should begin to receive child support payments shortly after.
What if I don't know where the other parent works?
If you are a legal parent of a child, the Court has the right to know where you work.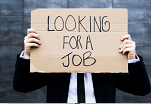 What if I quit my job or lose my job and can't make child support payments any more?
If you lose your job, you should immediately notify the Court so that an order can be entered reducing the amount of child support owed. If you do not notify the Court, the current amount of child support owes remains in force. It does not decrease automatically if you become unemployed. 
Can I get more child support than I already receive? less?
If you believe your baby's other parent is earning more money than he or she was when the Court order child support, you should notify the Court, so that an amended order can be entered increasing the amount of child support payments. It does not increase automatically.
 What is the State Disbursement Unit?
The State Disbursement Unit is the department of the state of Illinois which receives child support payments from the payor of child support and mails the check to the payee.
What if DCFS has my child?
Even if the Department of Child and Family Services (DCFS) has your child, you must notify the Court of the new developments and ask that your child support payments be modified. Payments do not automatically stop.
What happens when I am behind on my child support? How much will I owe?
Your child support payments add up and you may be asked to explain to a Judge why you have not kept up with your payments.
Can I receive child support even if there is an order of protection entered against my husband?
Yes.
If my ex-wife moves to a different state with our child, how does she receive the child support payments I make?
As long as the the State Disbursement Unit has a current address to send child support payments to, your ex-wife will receive the child support payments you make.
I paid my child support, but my wife says I didn't – what do I do?
If you can provide proof of child support payments made such as old pay stubs, bank statements or other information from financial institutions, a Judge will dismiss the claim that you owe child support payments.
Does child support include college tuition? Health insurance?
You must make a specific request to the Court for college expenses or health insurance to be provided for.
Your question was not answered? Contact us at (312) 558-9100.